Some cuteness from Peggy Sues 50s Diner. They have huge coy fish, ducks and some cats out there too. It's fun.

I love the little babies crawling up the side. It makes me smile to see turtles again.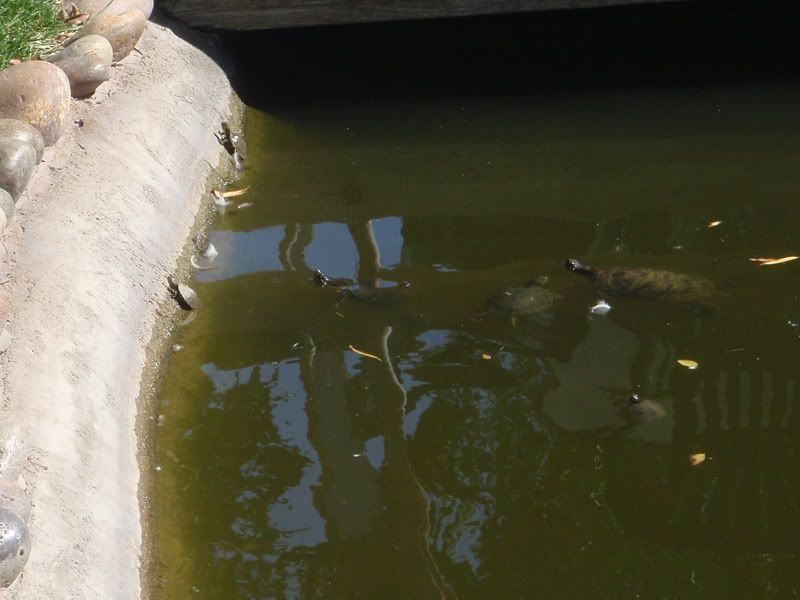 My boyfriend got the close up on this little guy. He was fearless!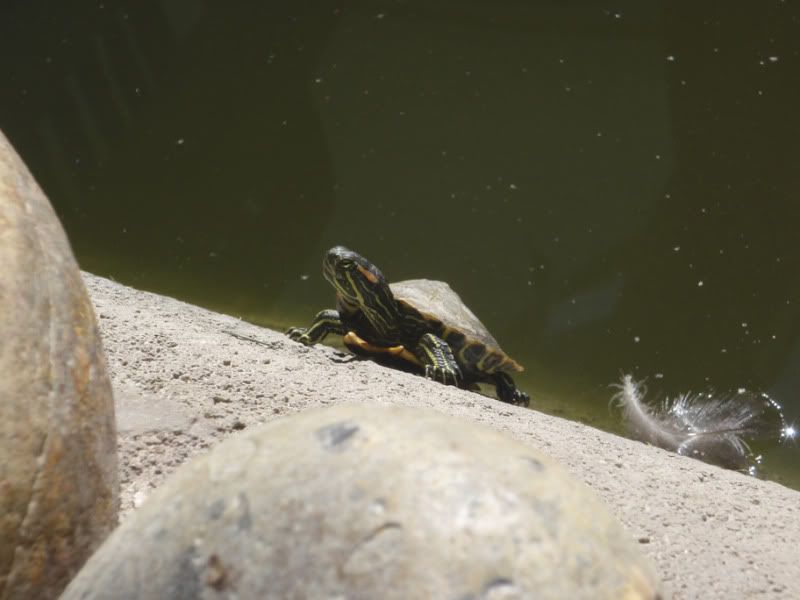 and yes, I know this is not a turtle.
But this duck has the funniest hair i have ever seen!! It's looks a duck version of Albert Eisenstein. Or an Afro maybe? help me out here...